Где взял силу папизм, там будет самый жуткий языческий пароксизм. Это неизбежно.

Оригинал взят у
colonelcassad в Самая нелепая реклама Diablo III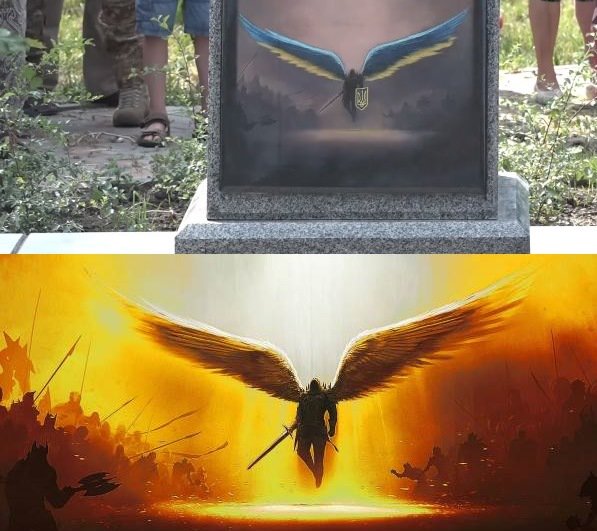 В Киеве открыли памятник убитым на Донбассе карателям.
Памятник представляет собой меч воткнутый в территорию РФ.
На постаменте изображен раскрашенный постер из Diablo III
https://wall.alphacoders.com/tags.php?tid=1730
На картинке нарисован один из героев игры "архангел Тираэль"
https://goo.gl/nrX7sE
, который в вымышленной реальности стал украинцем.
Игра представляет из себя монотонное убийство мобов ради прокачки персонажа и более крутых шмоток.
Также персонаж представлен в мобе Heroes of the Storm.
В общем, в этом видится какой-то особо-изощренный вид глума над убитыми карателями.
От себя добавлю, что имя Tyrael означает "Тирский бог" или "Бог из Тира".
Я думаю, напоминать о том, что Тир и Сидон были Библейски-знаменитыми эпицентрами поклонения Ваалу и Астарте , нет необходимости.